Some of my own artworks 1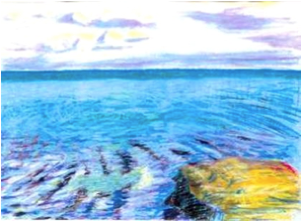 "Using oil paints, pencil, inks, charcoal, canvas, clay, I paint, sculpt and draw surreal images. Dali, Magritte and, of course Picasso, have been strong influences on me, but also the sensitivity of the Impressionists and the way they saw, in landscapes and people, such colors.
In a different way, the beautiful, abstract Minimalism of Ben Nicholson made a deep impression on me.
My paintings and clay ceramic sculptures have been exhibited in Holland, Germany and the British isles. Life without drawing, painting or sculpting would be very empty".